Coachical provides each learner with a personalised development journey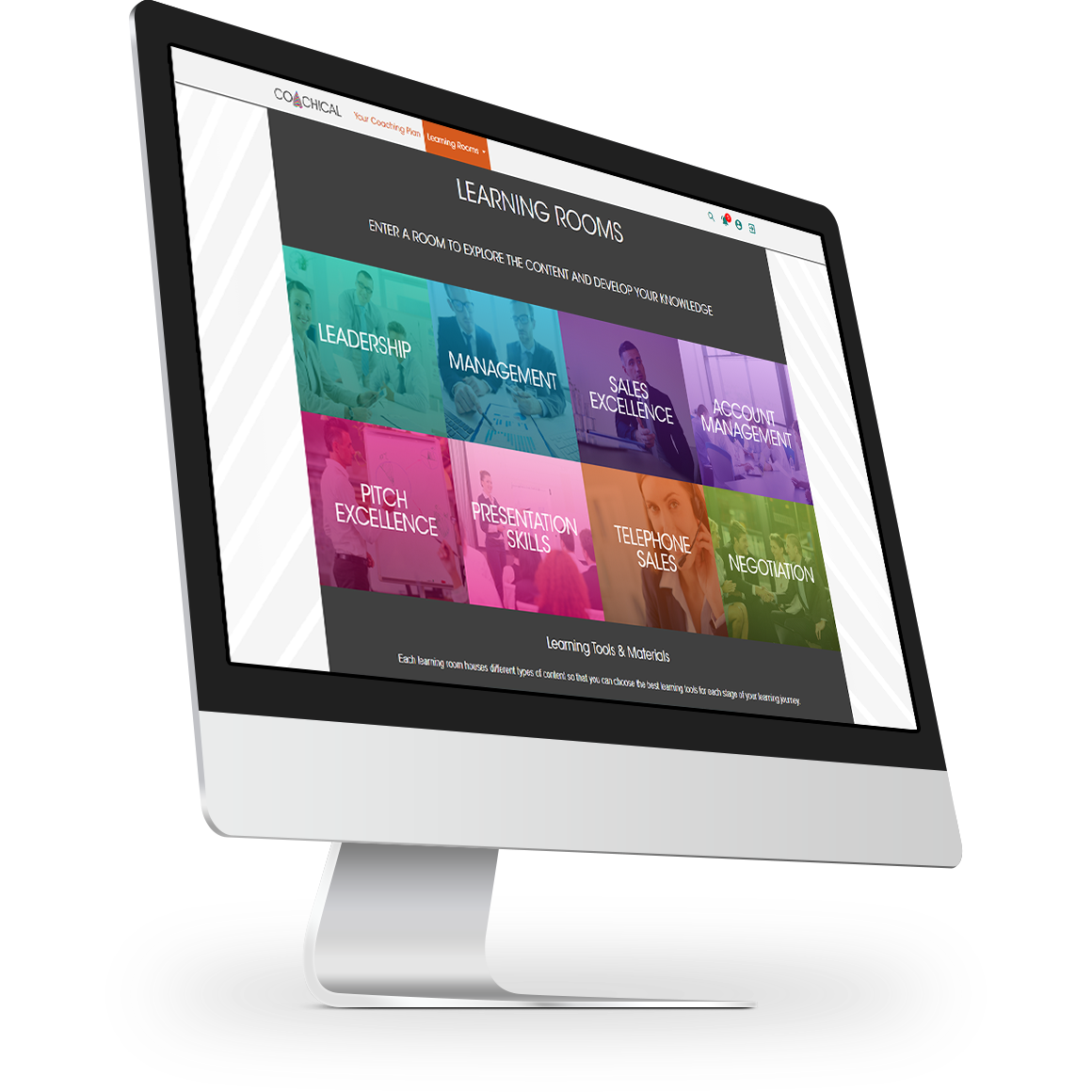 Choose your topics:
Coachical houses learning rooms on 8 different topics, all populated with a wealth of learning tools and content.
Yet, this need only be the beginning. We can create additional learning rooms, bespoke to your needs, on topics of your choice.
Business Admin users can make all your topics available to your learners or can select specific topics for those in specific teams or roles.
Select your coach:
Learners begin by selecting one of our virtual coaches.  We even have a short questionnaire that points you to the coach we feel best reflects how you prefer to learn.
Each virtual coach has a different style of communication, designed to appeal to different learning and communication preferences.
The virtual coach sends motivational messages and reminder notifications throughout your learning journey.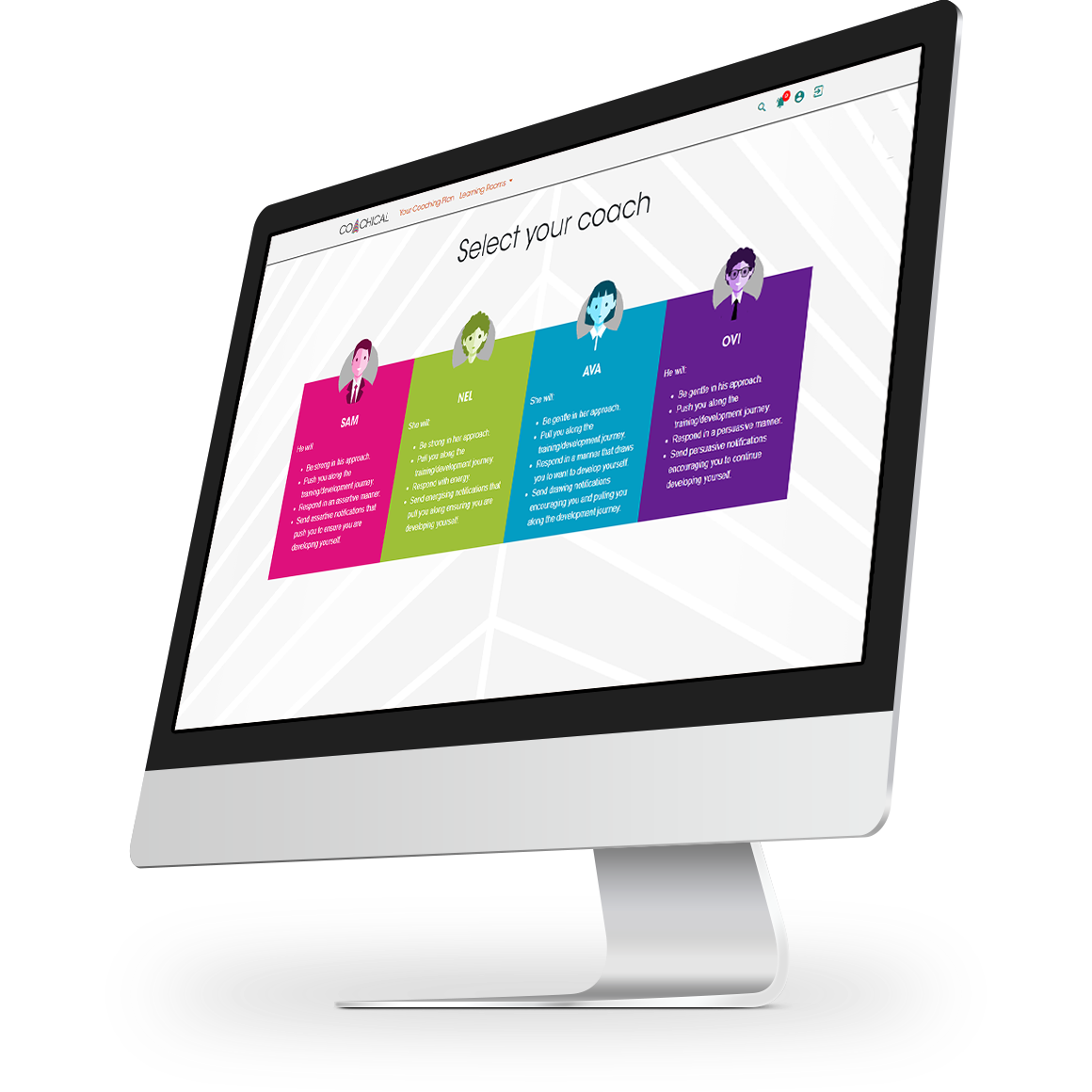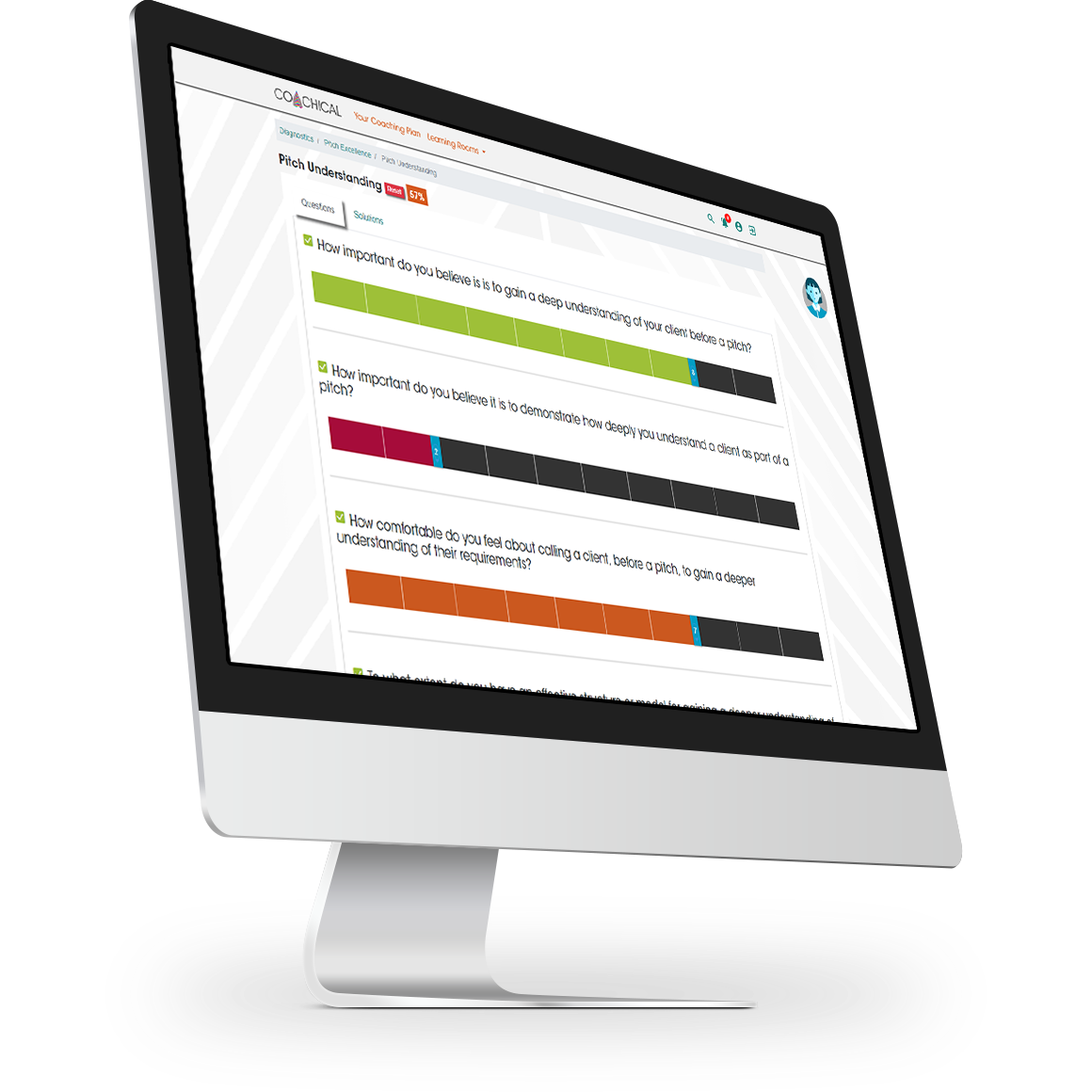 Complete diagnostic:
Then complete our diagnostic survey for your chosen topic. The diagnostics ask you to rate your confidence, capability or recent performance in a specific area on a scale of 1-10.
The findings are used to create your personalised coaching journey.
Personalised coaching plan:
Coachical directs you to learning materials, from our learning room, that meet your specific identified needs. Your personalised coaching plan highlights where you should focus your efforts.
As you improve, you can update your rating and your coaching plan will adapt to reflect your progress and point you towards your next development point.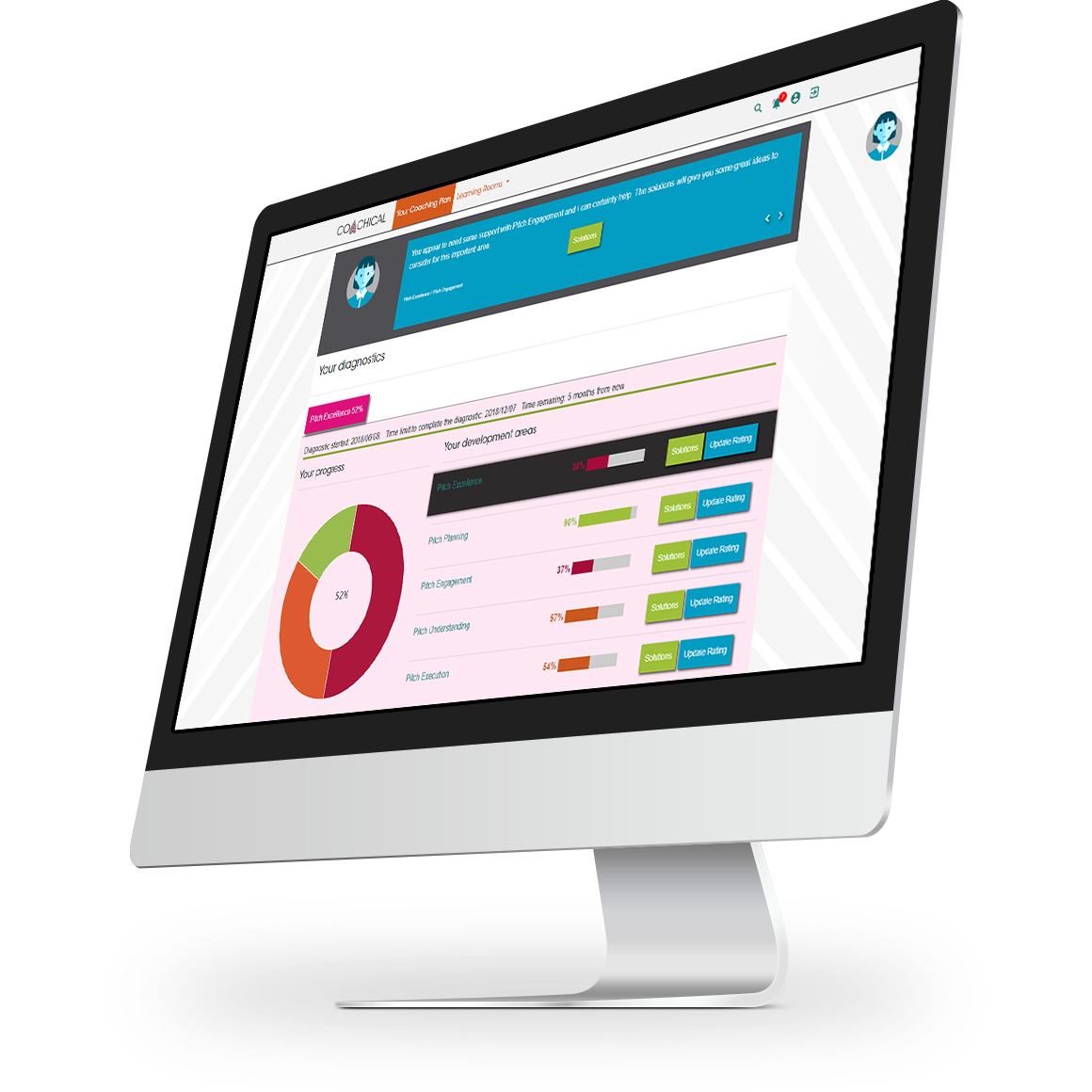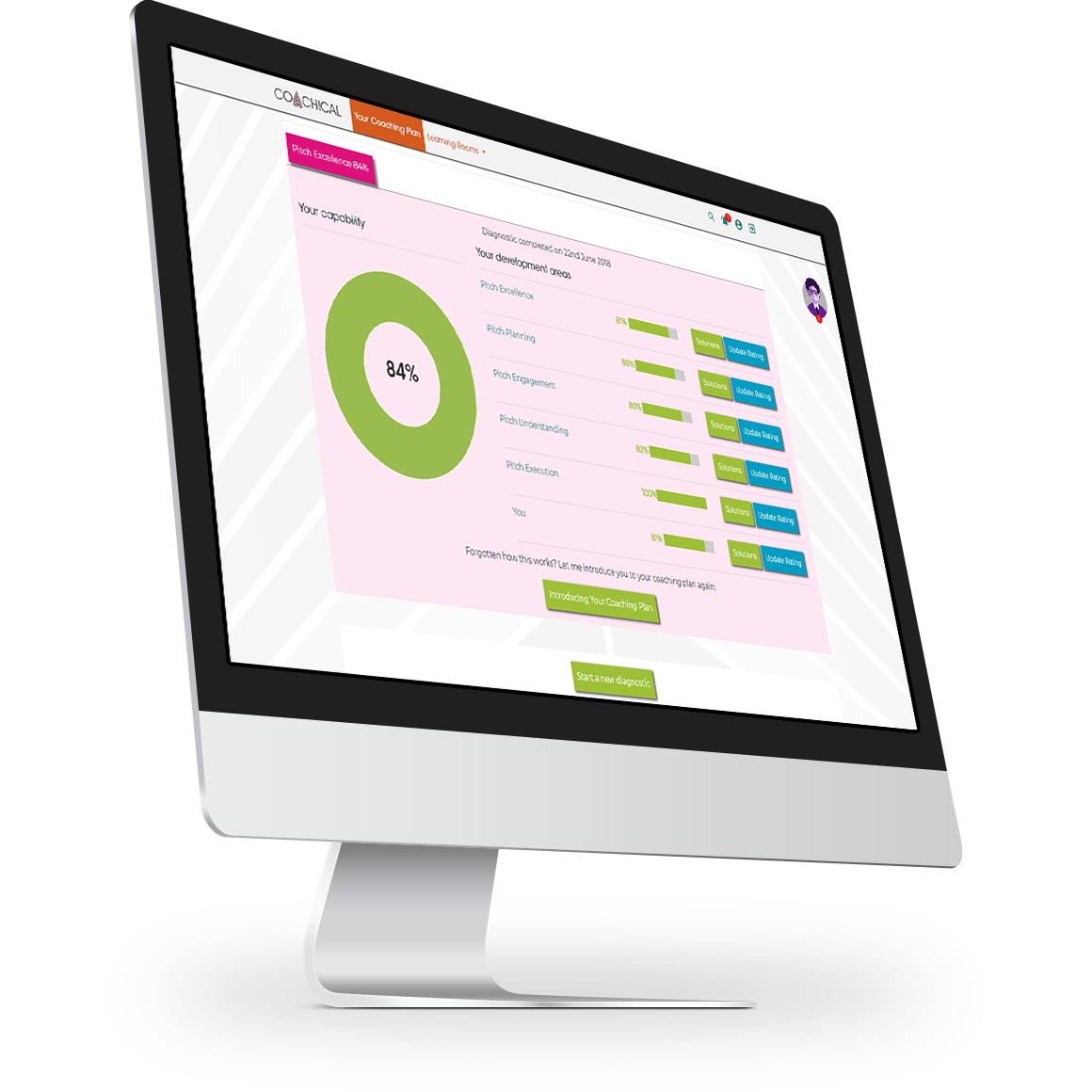 Achieve your goals:
Your virtual coach helps you work through your coaching plan to gain the knowledge and skills you need to achieve your goals.
Are you looking to advance your career or secure a promotion? Are you looking to ensure you succeed in a new role? Or perhaps you're thinking of starting your own business. If so Coachical can help you develop the skills you need to achieve your goals.
Or you may be looking to provide your team members or colleagues with the skills they need to surpass their targets and grow your business. If so, Coachical will support each and every team member in your organisation to achieve their goals at an individual, team and business-wide level.
In the learning rooms:
We have a range of learning materials and tools to support learners through all stages of their coaching journey.
Your digital coach will help you get started by leading you to those tools that will best help you in your areas of need.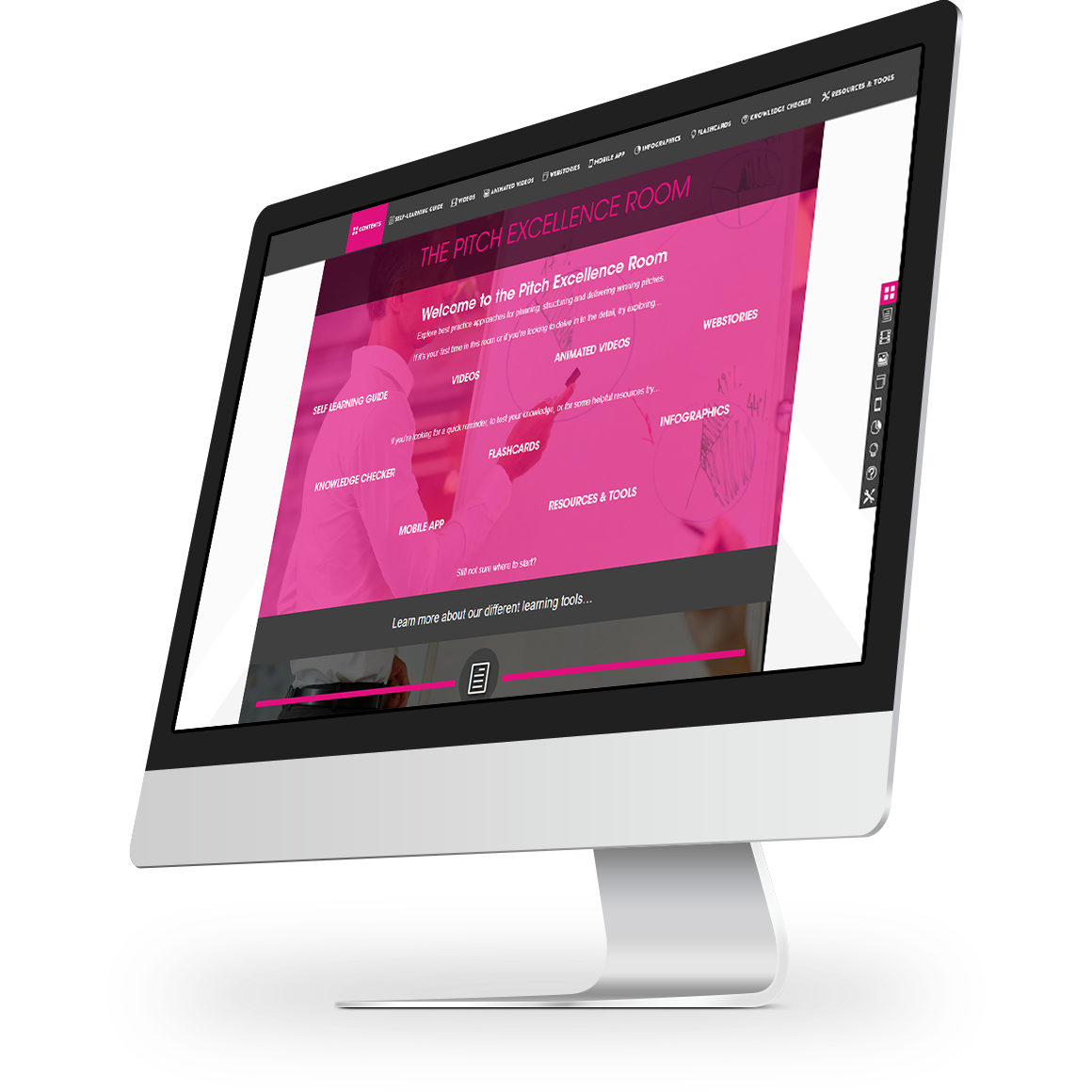 In the learning rooms –
some of our resources include: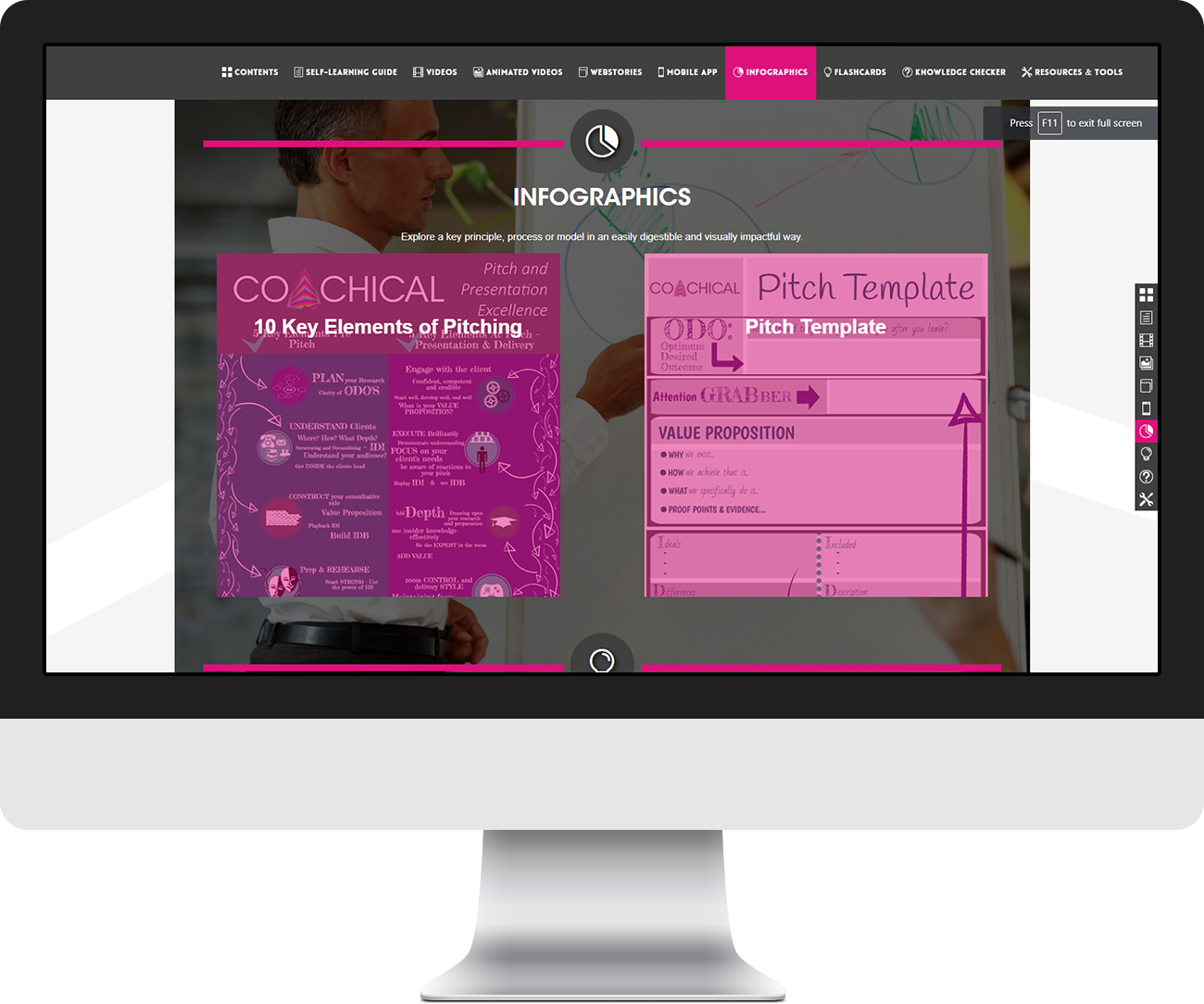 Infographics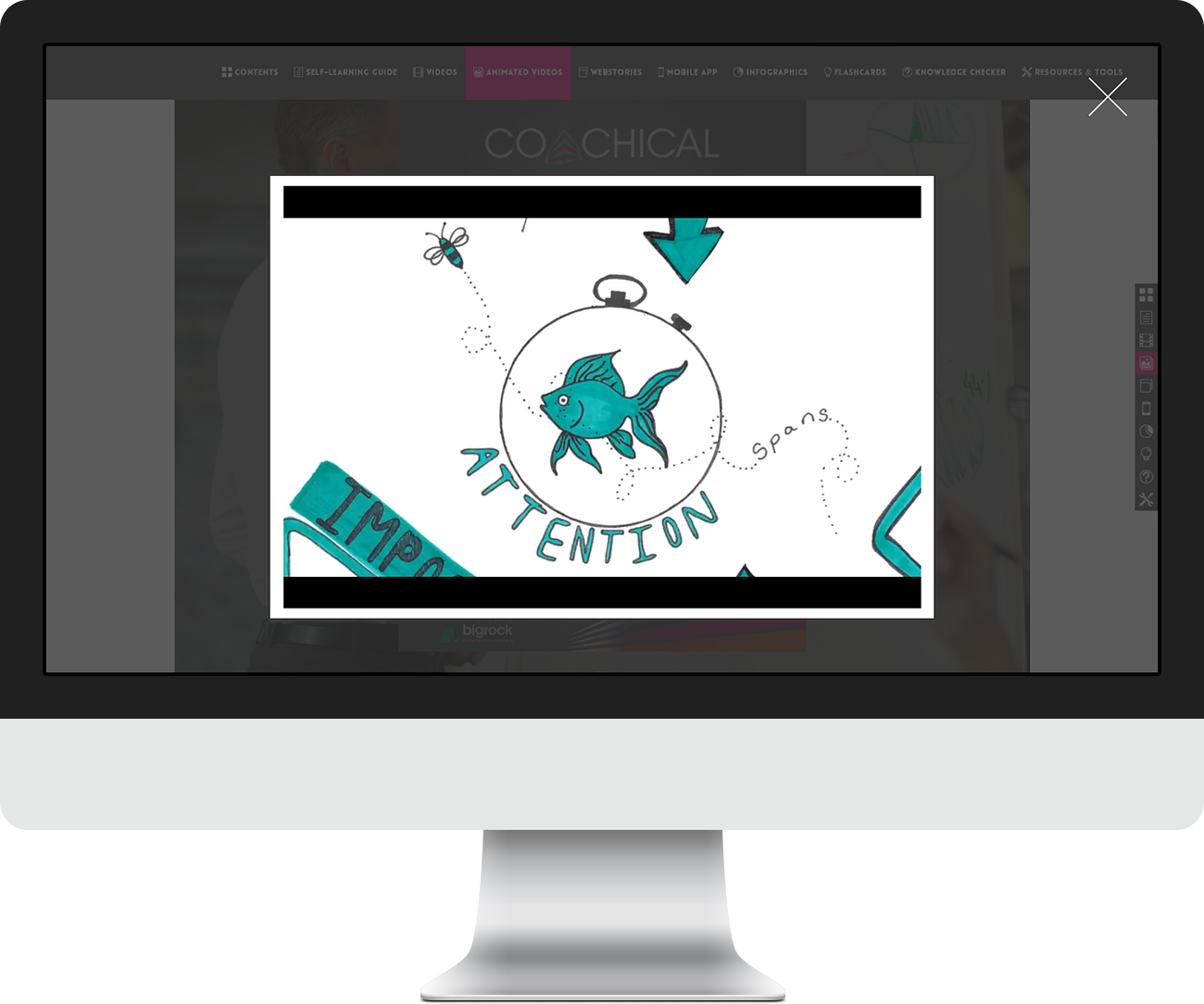 Animated Videos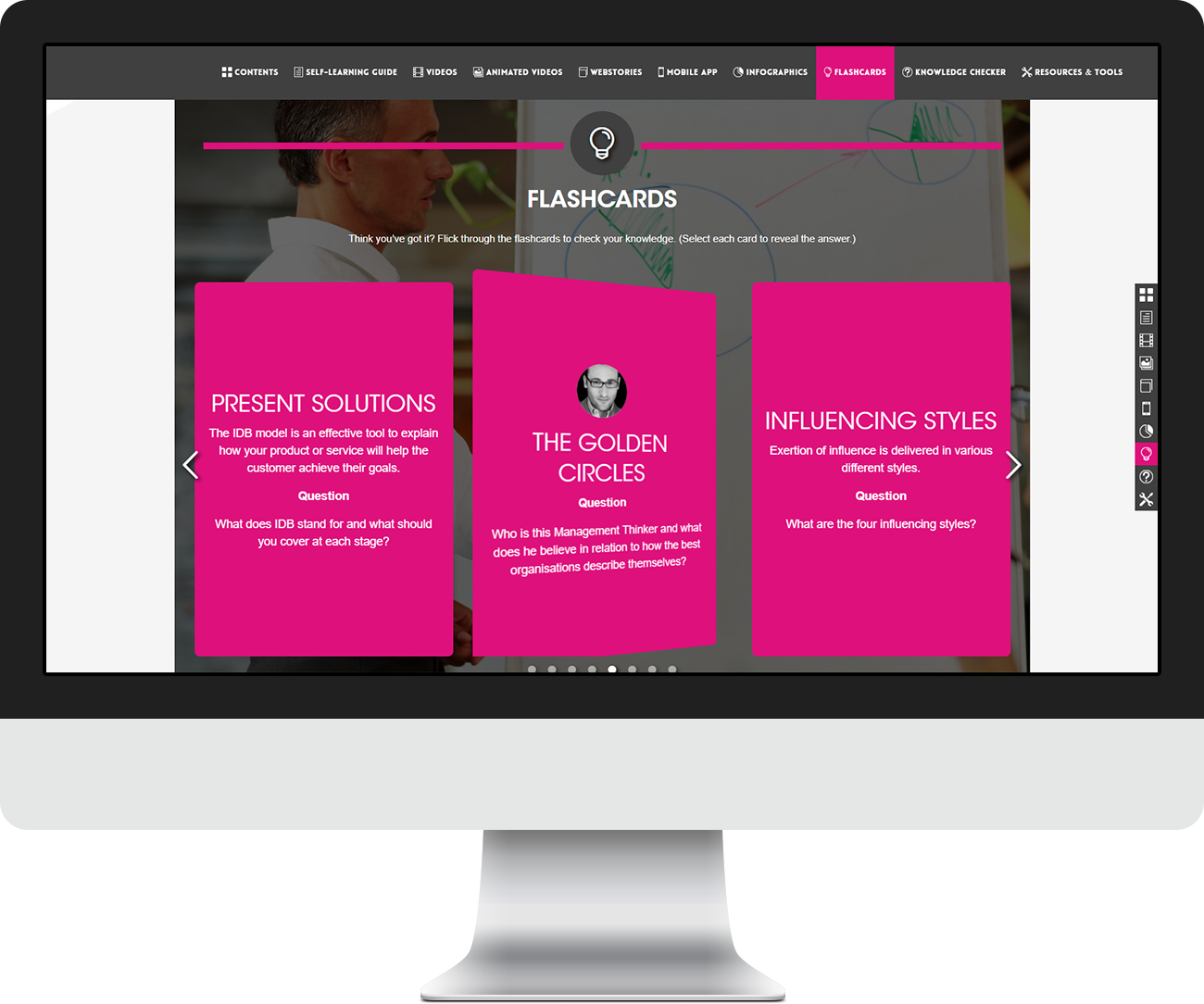 Flashcards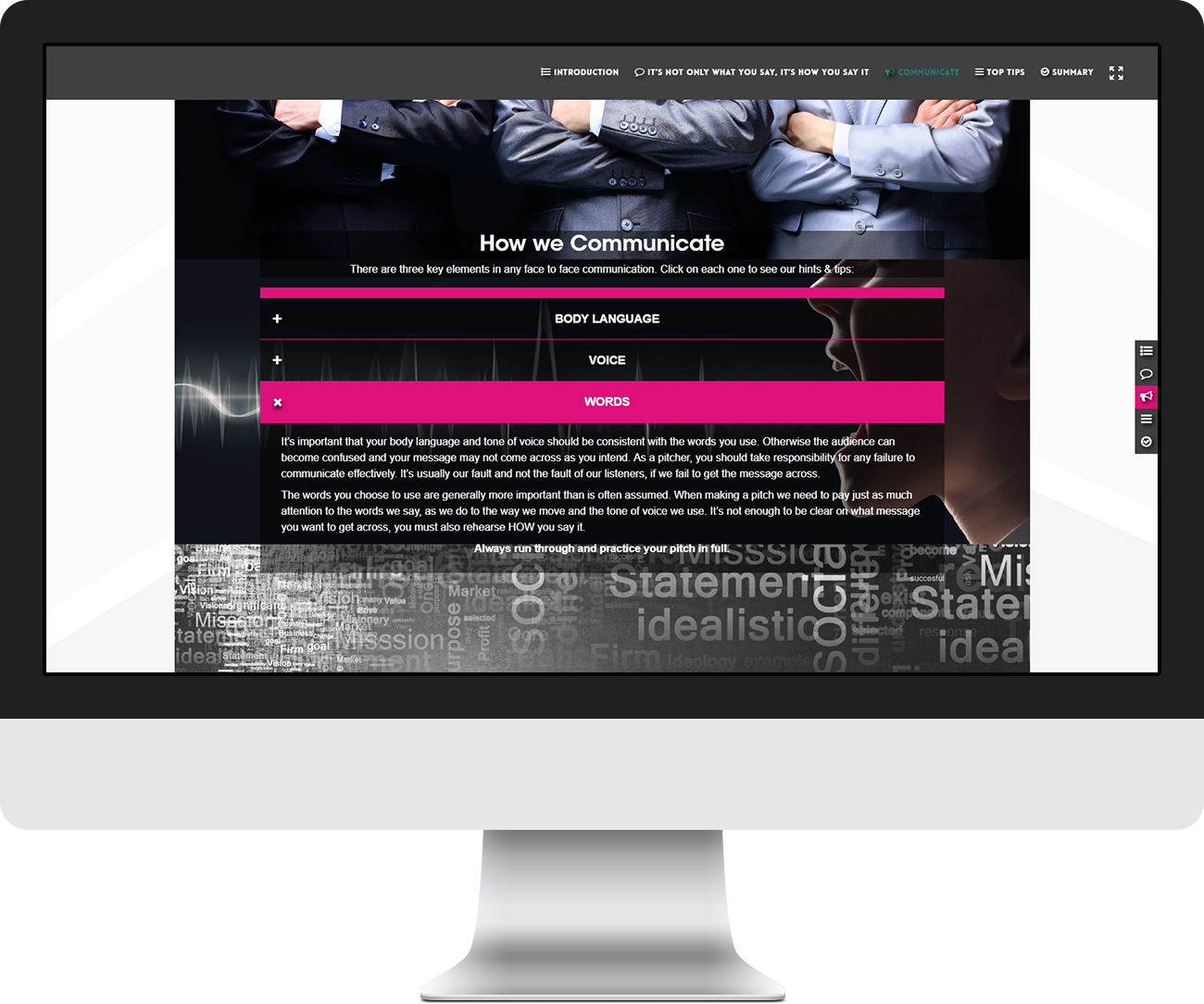 Webstories
Business Data & Reporting
With any business license, you can track your teams' progress, development journeys and increased capability.
See how & when your teams use Coachical
Easily see how your teams are using Coachical to learn and develop. See which learning materials are most popular. See when people log in and how long they spend developing their skills.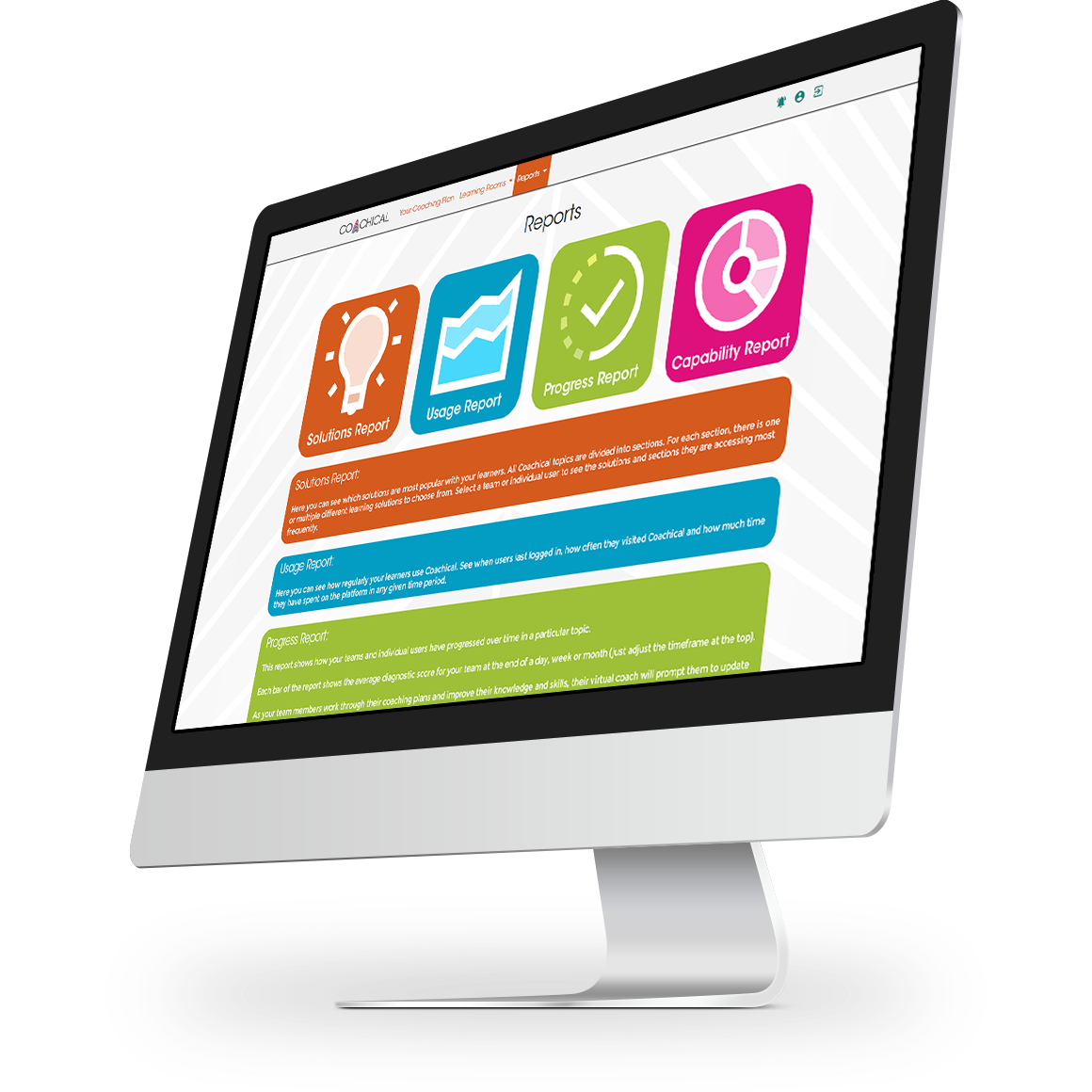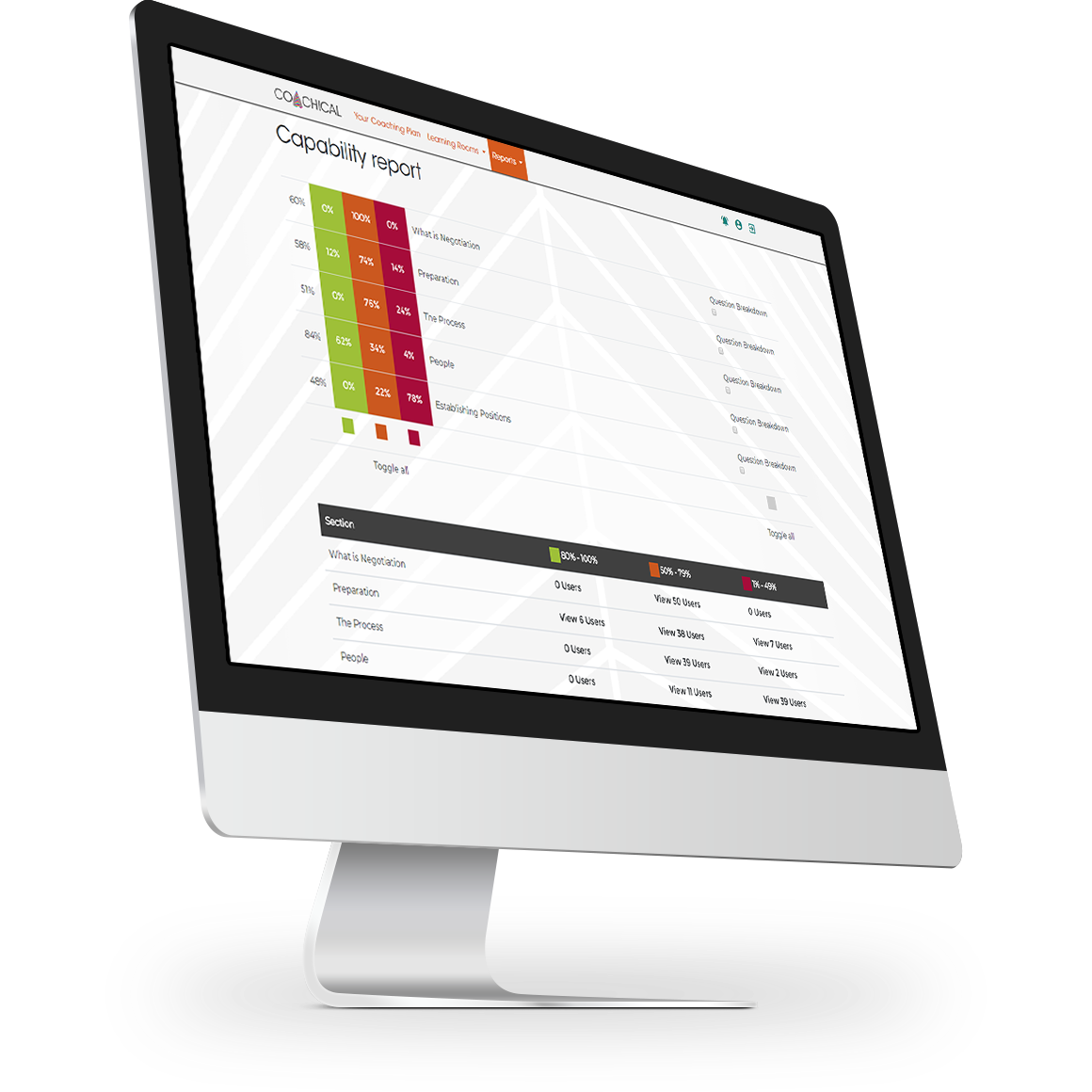 Identify strengths & weaknesses
See how your learners rate their capability for specific topics and sections. Identify individual's strengths and weakness and see where these are shared at a team and organisation wide level.
Measure progress over time
See how individual learners, teams and your organisation as a whole has progressed over time. See the impact Coachical has had on your team's capability and confidence.