5 Challenges in Providing Learning for Remote Workers
More and more of us are working remotely. In fact, hSo has found that the number of employees working remotely in the UK is set to rise to 50% in 2020. There are many benefits of this including increased productivity and morale. Options for flexible working can even help you reduce overheads (no need for extra office space!) and attract and retain the best talent.
However, this trend poses a challenge for L&D. Suddenly, gathering the team together for a 1-day workshop is a lot trickier. How can you upskill team members, ensure consistency and drive up performance when people work remotely?
It can be extremely difficult to find training for remote workers that ticks all the boxes and is cost effective. Our infographic below looks at the decisions and trials that L&D professionals are faced with when trying to find training for their remote workers.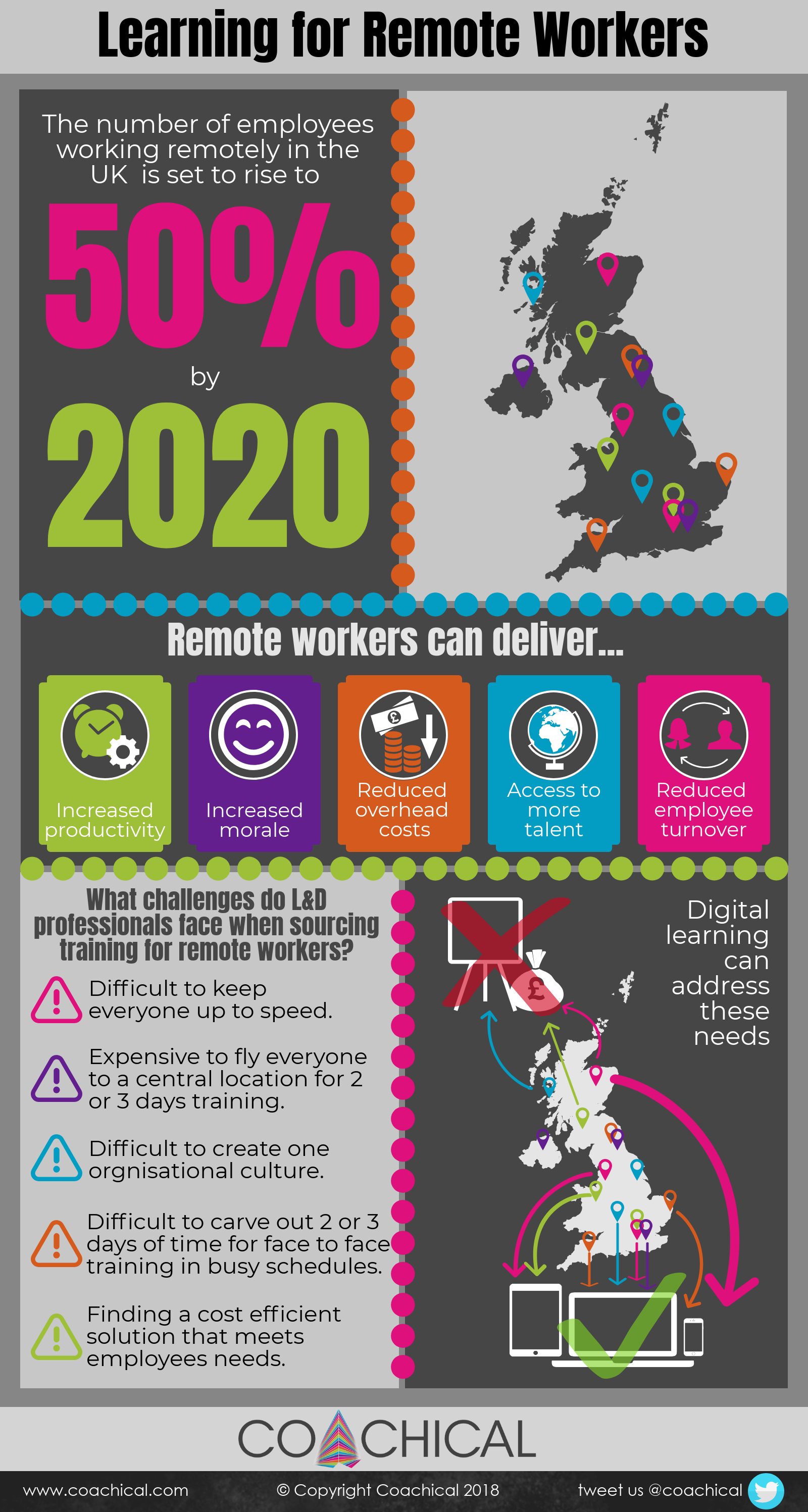 Unlike traditional workshops and modular training, the best digital learning offers remote learners the flexibility to access learning when and where it suits them.
Coachical, our digital coaching platform, provides remote workers with a consistent, yet personalised, learning experience. Learners can log in, anywhere, anytime, to complete their coaching journey.
The Coachical platform comes with topics in a number of key business skills, like leadership and negotiation. Plus, you can also build your own coaching journeys in Coachical on the topics of most relevance to your remote workers.
Want to learn more? Book a guided tour of Coachical or request a free trial today.