Find Time to Learn with Coachical's Bitesize Solutions
We all recognise the importance of continuing our professional development, of learning new skills and staying on top of our game. Yet, it can be a struggle to find the time to learn. Coachical has been specifically designed to suggest learning solutions that easily fit around a busy schedule.
If you're looking to refresh your knowledge, learn new approaches or optimise your skills, then Coachical's short learning solutions can help. Your virtual 'robo-coach' will even help you select the most relevant solutions for each stage of your learning journey.
This infographic showcases just some of the bitesize learning solutions that support the topics on Coachical: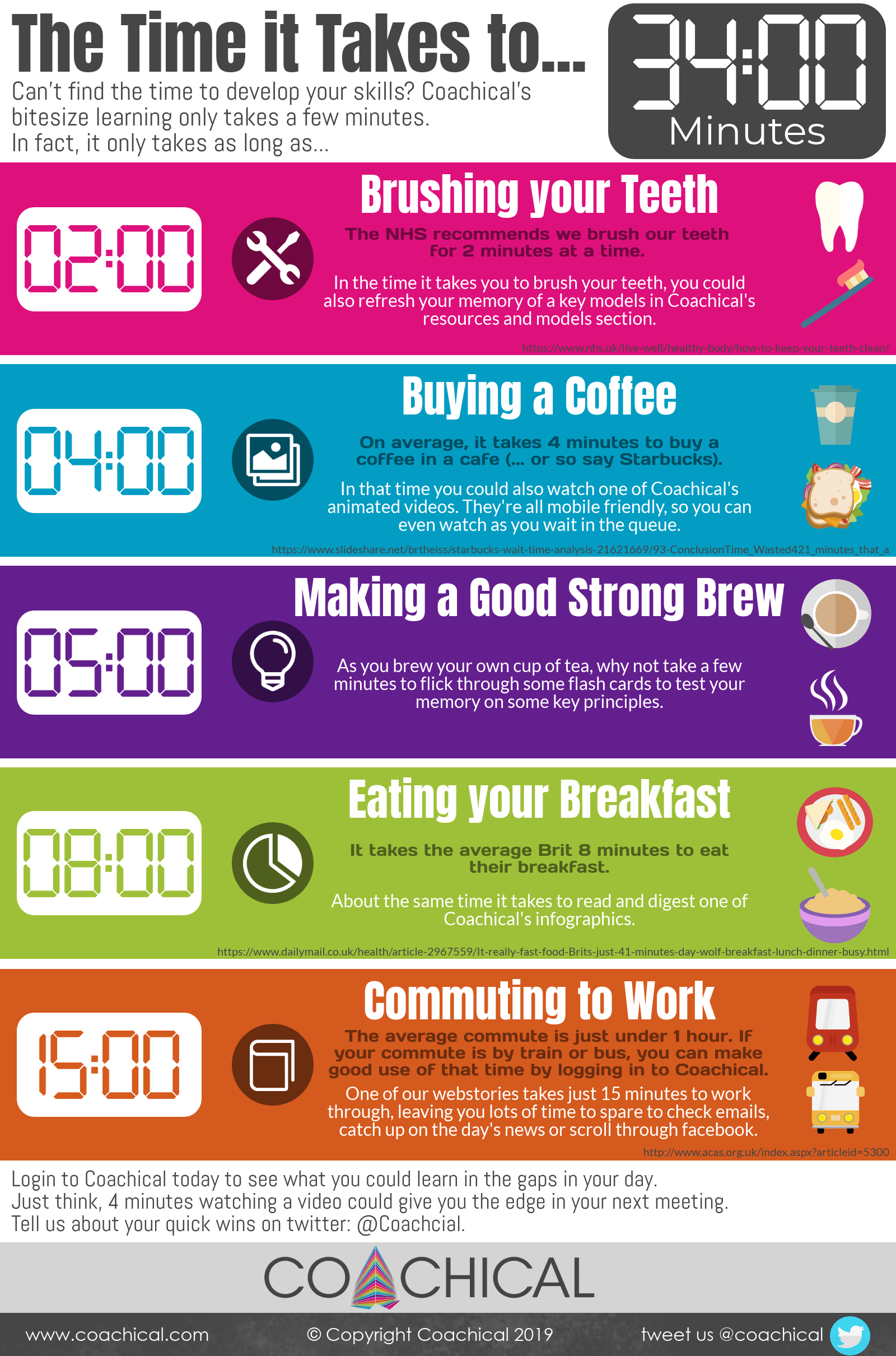 We offer bitesize solutions for all the topics on Coachical. With our webstories and infographics, you can explore best practice approaches to leadership and sales on your commute to the office. You can brush up on your presentation and pitch skills whilst you wait for your morning coffee. Or refresh your memory on key principles of negotiation and account management over breakfast.
Share how you fit learning into your busy schedule in the comments below or on twitter.