Get to Know Coachical's Digital Coaches: Introducing NEL
I'd like to introduce you to NEL… the energising coach on Coachical.
NEL is upbeat and enthusiastic. It's easy to forget she's a robo-coach.
On Coachical, your learning journey is aided by one of four virtual coaches. Each learner gets to choose their own coach. You can either pick a coach yourself or there is a short questionnaire to help match you up.
I chose NEL. I find that her energetic and enthusiastic reminders encourage me to log in to Coachical and discover more learning solutions.
Nel and I have similar taste in music and books, though I'm not sure coconut water would be my first-choice when choosing a drink.
NEL drives my learning experience on Coachical. Her coaching plan makes learning easy and her regular notifications help me stay motivated.
Would NEL be the best coach for you?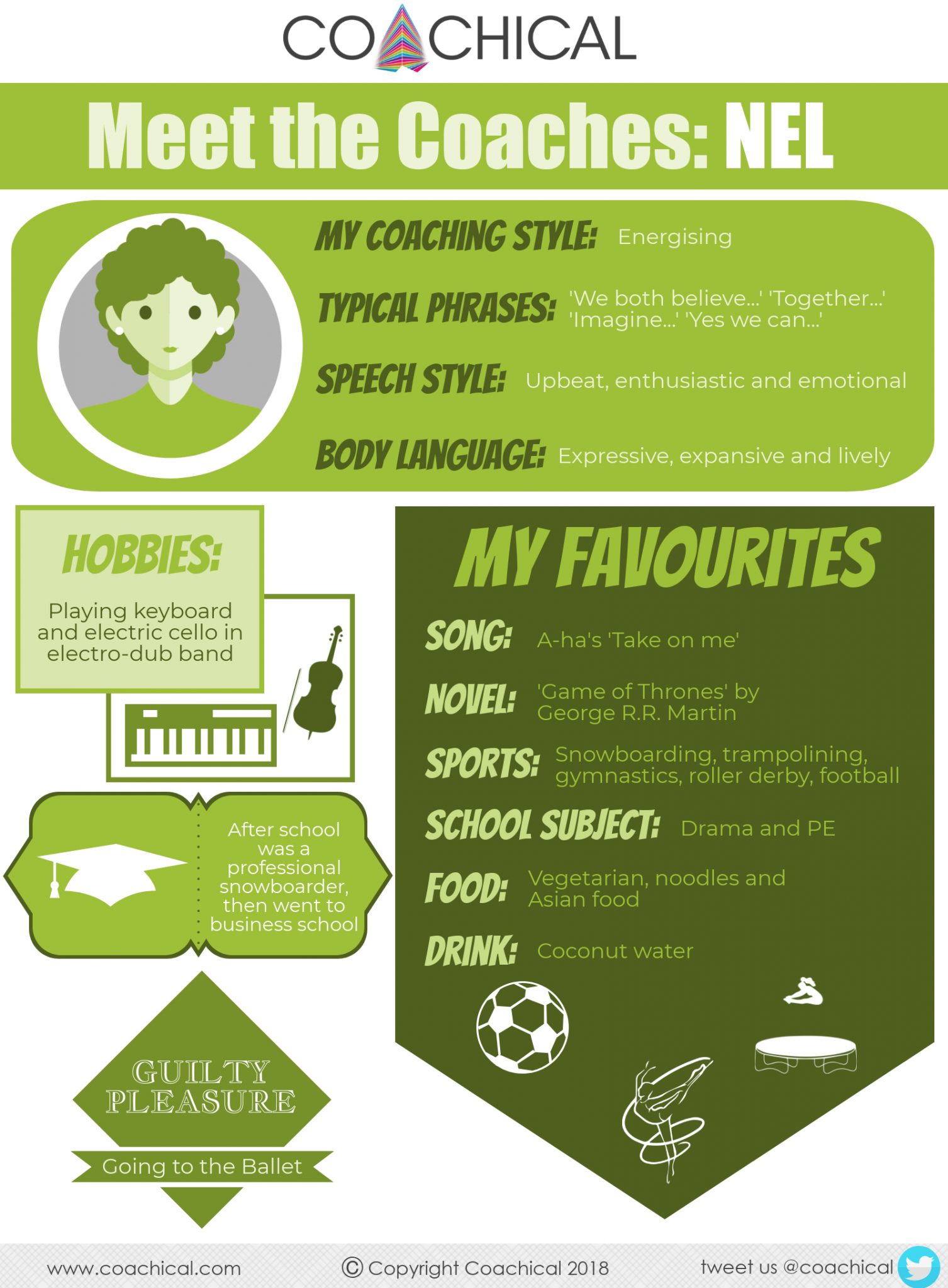 Let us know which of the Coachical coaches you choose in the comments below. Start your coaching experience now to choose your coach.