Meet the Coachical Coaches
On Coachical you choose a virtual 'robo-coach' to work with.
Your coach will be with you on every step of your journey; understanding your needs, building you a coaching plan, pointing you towards the best learning materials and motivating you to achieve success with regular reminders.
There are 4 coaches to choose from and a short quiz to help you select the right coach for you.
Each of our coaches has a different communication style, designed to appeal to different people. After all, we're all different and all have different ways we prefer to learn and be taught.
Which of our virtual coaches will inspire you to learn new skills?
The infographic below summaries the different approaches and different character traits of our coaches.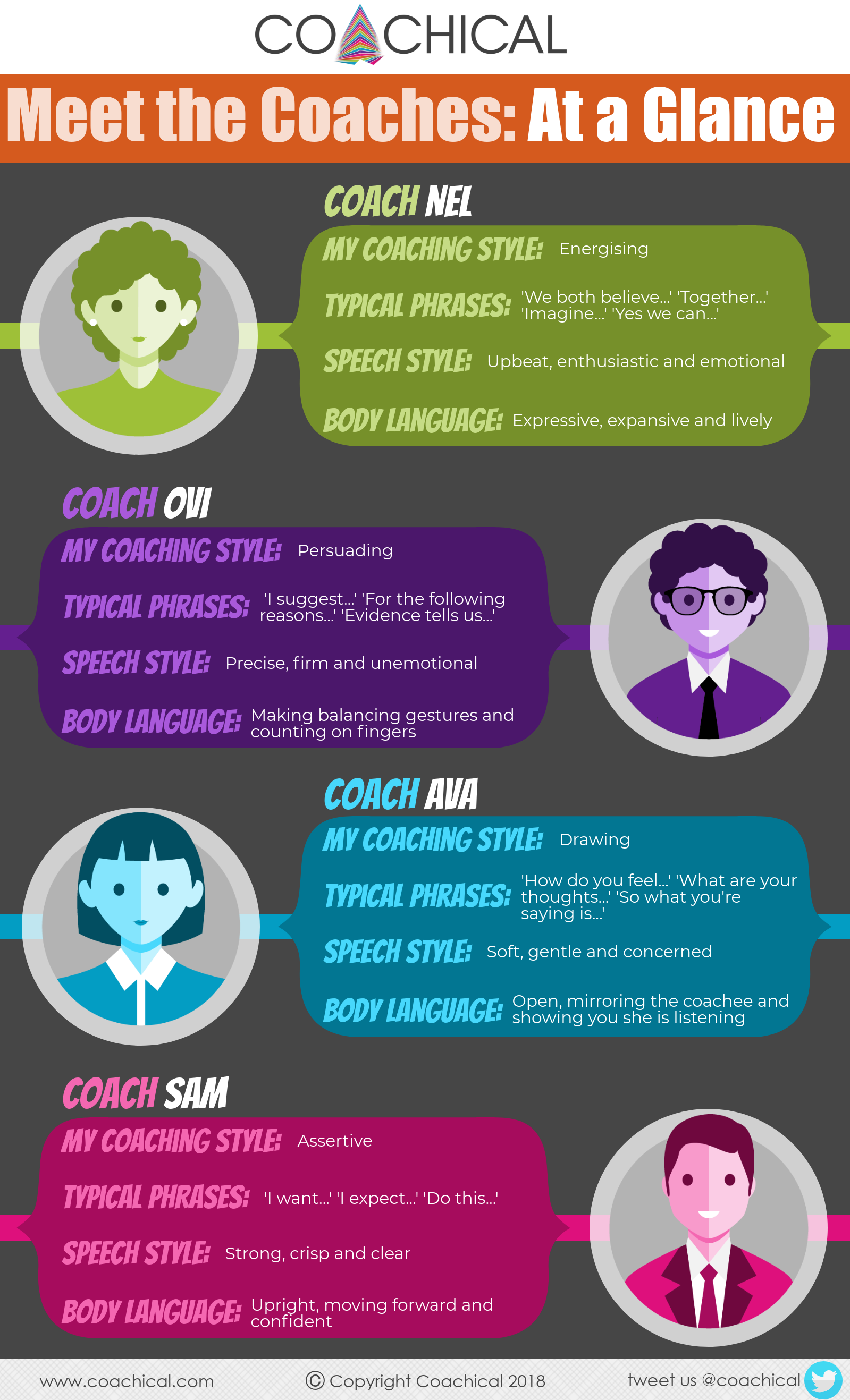 Comment below and let us know which coach you'd like to work with. Or tweet us your preference to @Coachical.